The challenge
Our task was to create the brand identity for a brand new gin including naming, logo, packaging and an POS advertising in stores. The target group consists mostly of architects and designers with a huge interest of the Bauhaus-style and represents those ideals.
Logo/ label
I've chosen "cube" as a name, because a cube itself reflects the ideals of the Baushaus-style perfectly. It's geometric and reduced to a minimum.
To take on the geometric shape the letters got designed by myself with only a small cut-out. This way the letters have a geometric shape but are still easily readable. 
The label and its addition "pure gin" however breaks out of the geometric shape. I've chosen Futura because as a geometric, constructed font it fits perfectly to the rest of the logo and the look & feel of this brand.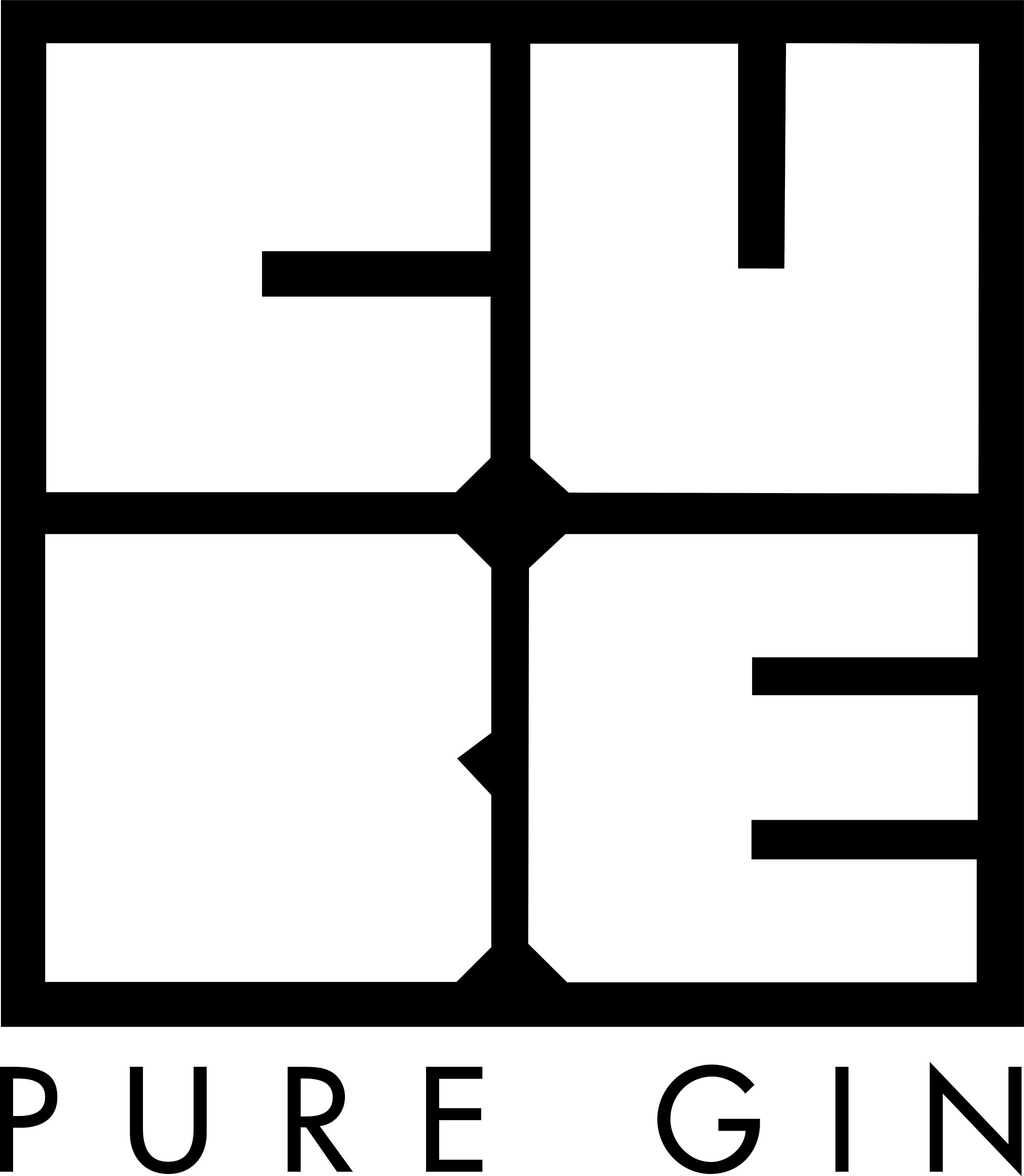 Bottle
Both bottle and lid are almost geometric for the perfect user comfort.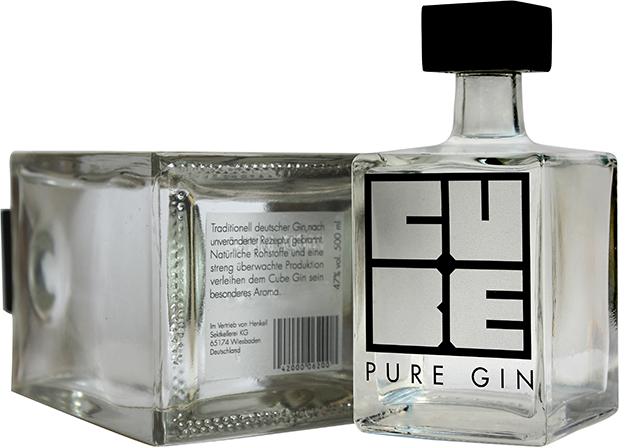 To keep the design of the bottle as reduced as possible, it only has one label on the front of the bottle. All the other information like beverage labelling, distribution and barcode are on a second label on the bottom side of the bottle. 
Packaging
The packaging consists of a black box reflecting the goals of the Bauhaus-style with its functional but esthetic design. However it is not geometric like the rest of the design to guarantee a maximum of user comfort. To catch the clients eye in every store, only one letter of the name with the addition "pure gin" got printed on each side of the packaging. Since spirits are mostly impulsive buyings the packaging races the visual perception in every aisle.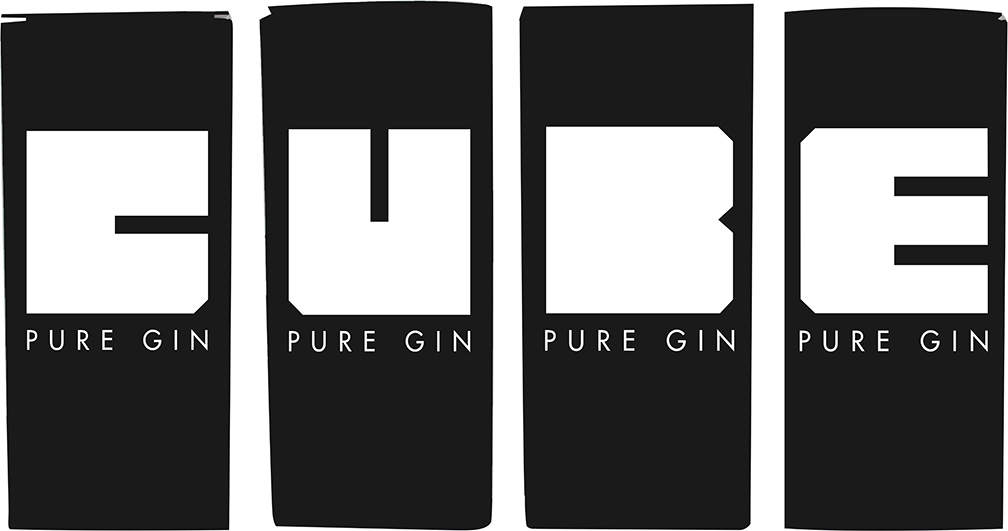 Key Visual
The key visual is oriented on Piet Mondrian and his constructed art. To complete the ad I've modified a quote of Walter Gropius as a slogan. Therefore a totally harmonious design got created.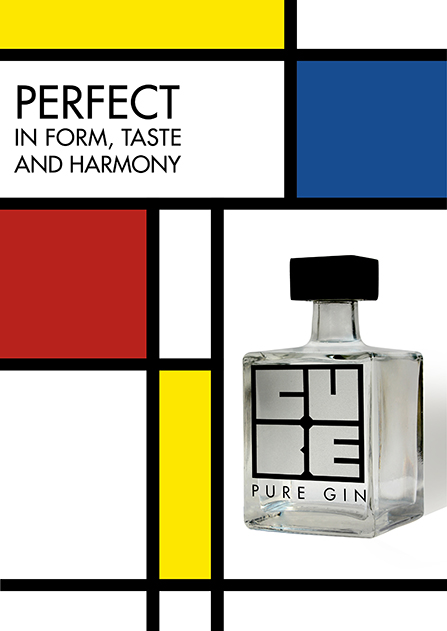 "Only perfect harmony in the technical function and in the proportion of form can produce beauty. And that makes our job so manifold and complex."
(Walter Gropius)