The challenge
In a time where pretty much all new albums are getting streamed or sold online the imaginary Indie-Band "The Perfect Cake" wants to sell their new album "The Virginia Set" the old fashioned way: with a CD cover and lyrics booklet. Furthermore they want to give the listener of the album the chance to not only hear and feel the meaning of every song but also let them see it. To achieve this task I decided to paint a double page for each song.
Booklet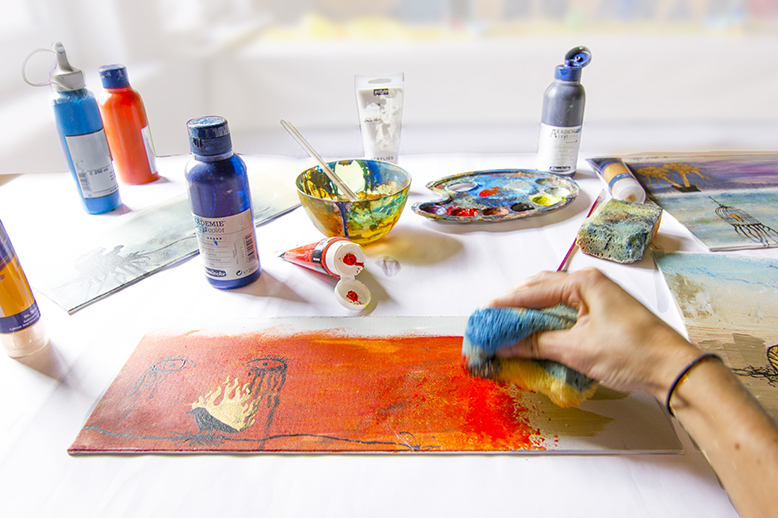 Cover
The inlay of the cover for both booklet and the CD itself goes in line with the already created look and feel of the pages. The only part that stands out of this is the Cover itself, since it's rather light blue and white to give the band logo and album title enough room to sink in. Also it picks up on the front and back design of the booklet. 
"Music

is what feelings sound like."